Nader Moghaddam voted to national board of directors
May 27, 2021
Financial Partners Credit Union
May 27, 2021 - Downey, CA - THE DOWNEY PATRIOT
"Nader Moghaddam, CEO of Downey-based Financial Partners Credit Union, has been elected to the Credit Union National Association's board of directors.
Moghaddam was elected to fill the position of a resigning board director. This position is elected at-large nationwide and will expire at the adjournment of CUNA's annual general meeting in 2023.
Moghaddam represents District 6, which is comprised of California, Nevada, Alaska, Hawaii, Idaho, Oregon, Washington, American Samoa, Guam, Johnston Atoll, Midway Atoll, Northern Mariana Islands, Palmyra Atoll and Wake Atoll."
Read the full article on The Downey Patriot website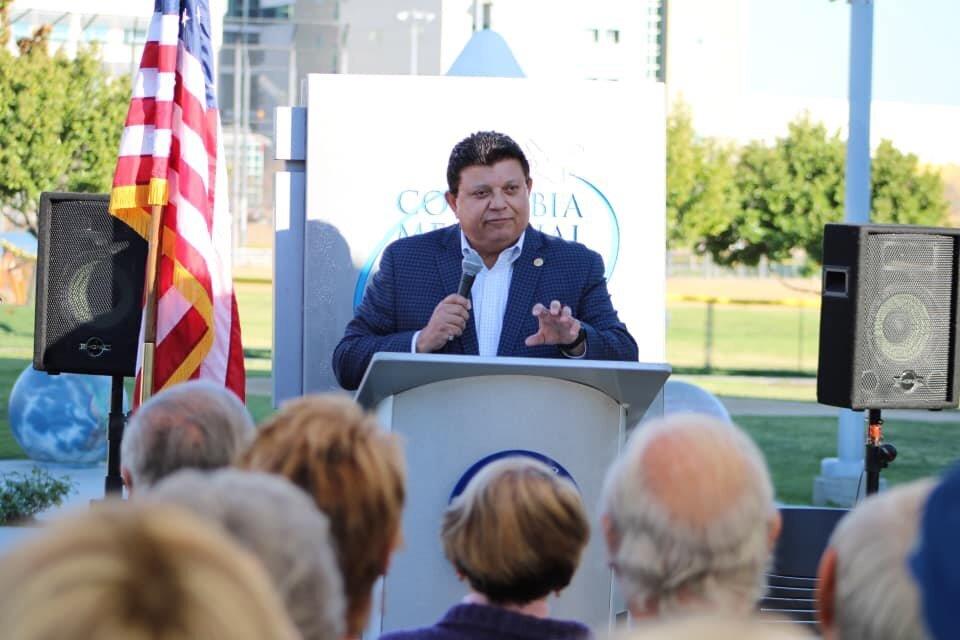 Nader Moghaddam speaks outside the Columbia Memorial Space Center. (Photo by Eric Pierce)